 Bring the
power

of podcasting to your marketing and brand awareness
Crowd Branded is a place where you can work hand-in-hand with some of the industry's most experienced producers, to create a podcast that matters to your target audience and communities.
Podcasts are one of the most effectively engaged with mediums, inspiring and exciting communities of listeners the world over - when done right. We're here to help you harness that.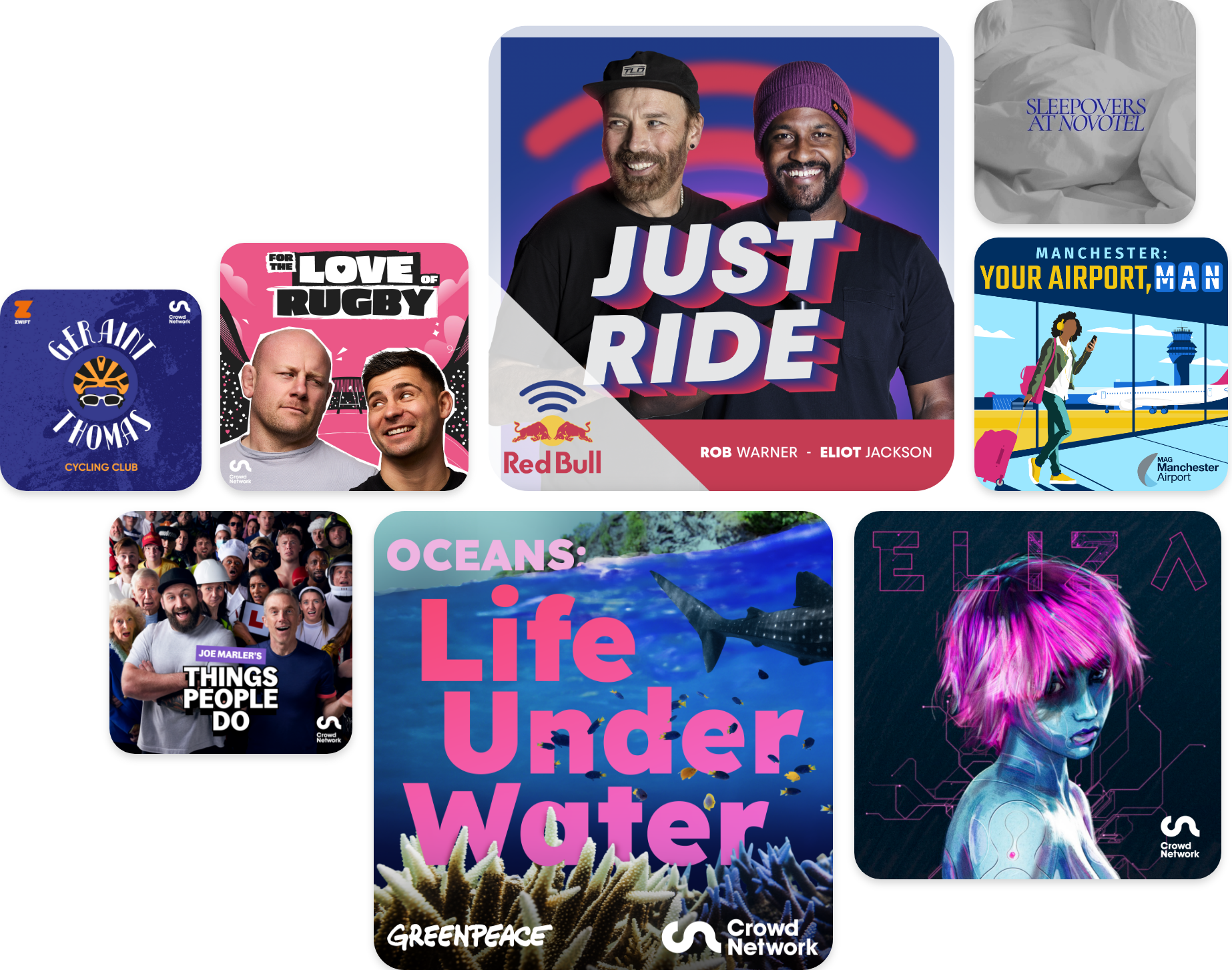 Our creative team, behind some of the UK's most successful shows, work closely with you to understand and challenge the brief you're looking to deliver on. Whatever your goal, we can help you achieve it.
We support with:
Content strategy
Production
Launch
Hosting and promotion
We push you to think differently about everything from the format to hosts and guests.
Branded podcasts result in
Increase in brand awareness
More brand consideration
Higher favourability
of those exposed to branded content said:
"It improves my opinion of the brand"
Sources
Ready to explore how podcasting could

ac

ce

le

ra

te

your audience engagement efforts?
Get in touch today with Amy Thomson at amyt@crowdnetwork.co.uk
Case Studies
Taking Manchester Airport's passenger engagement to new heights
Manchester Airport Group (MAG) is one of the UK's leading airport groups. Founded in 2001, it now operates three key hubs across the country:

• Manchester
• London Stansted and
• East Midlands

It welcomes approximately 58 million passengers through its airports every year, as they jet off to over 270 destinations via over 70 airlines.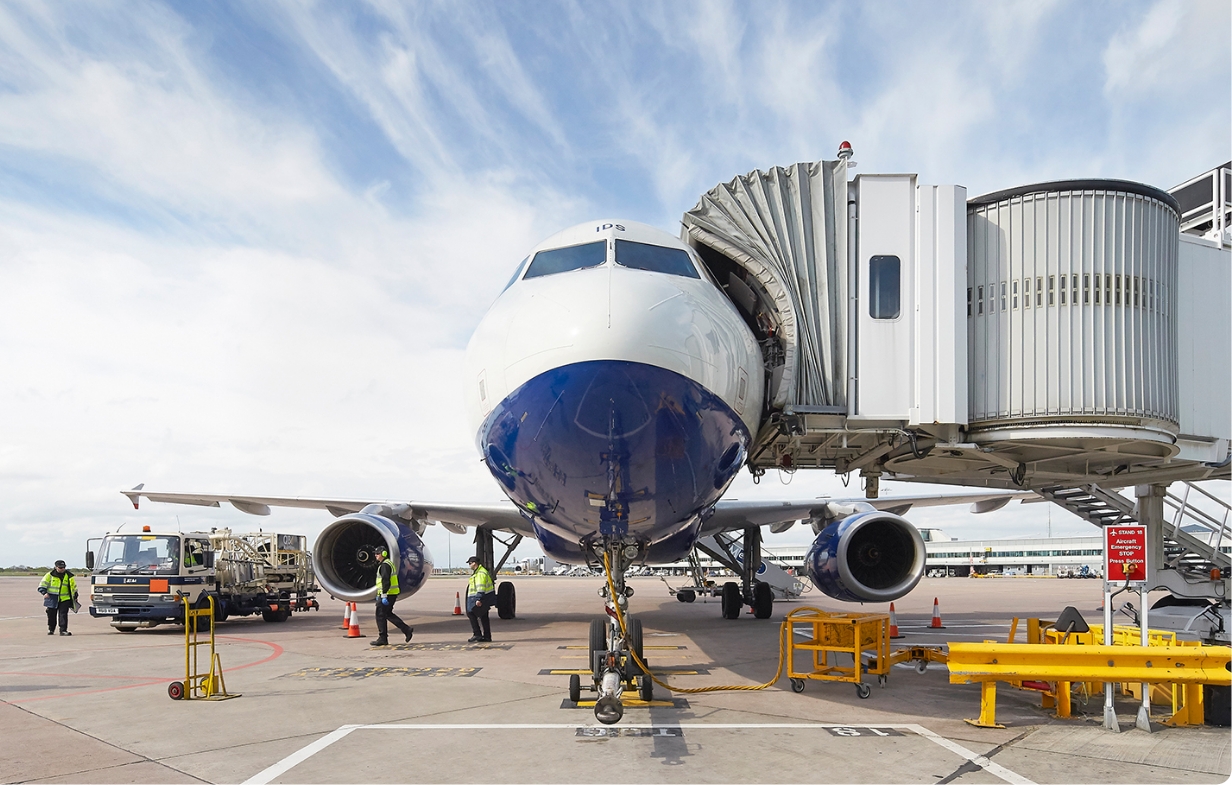 The airline industry was heavily impacted by COVID-19, with border closures impacting travel levels. When the time came for normal travel to resume, there was an excitement amongst passengers that MAG was keen to nurture in its future efforts to connect with passengers. The Group identified an opportunity to build a central community hub for its Manchester Airport passengers, that people could access as they traveled through the site. It wanted to satisfy passengers' curiosity and fascination with the running of the airport, harnessing a sense of pride in those who work there or use it. Most importantly, MAG wanted to tell stories that would resonate with listeners, to forge a positive connection to the airport's brand.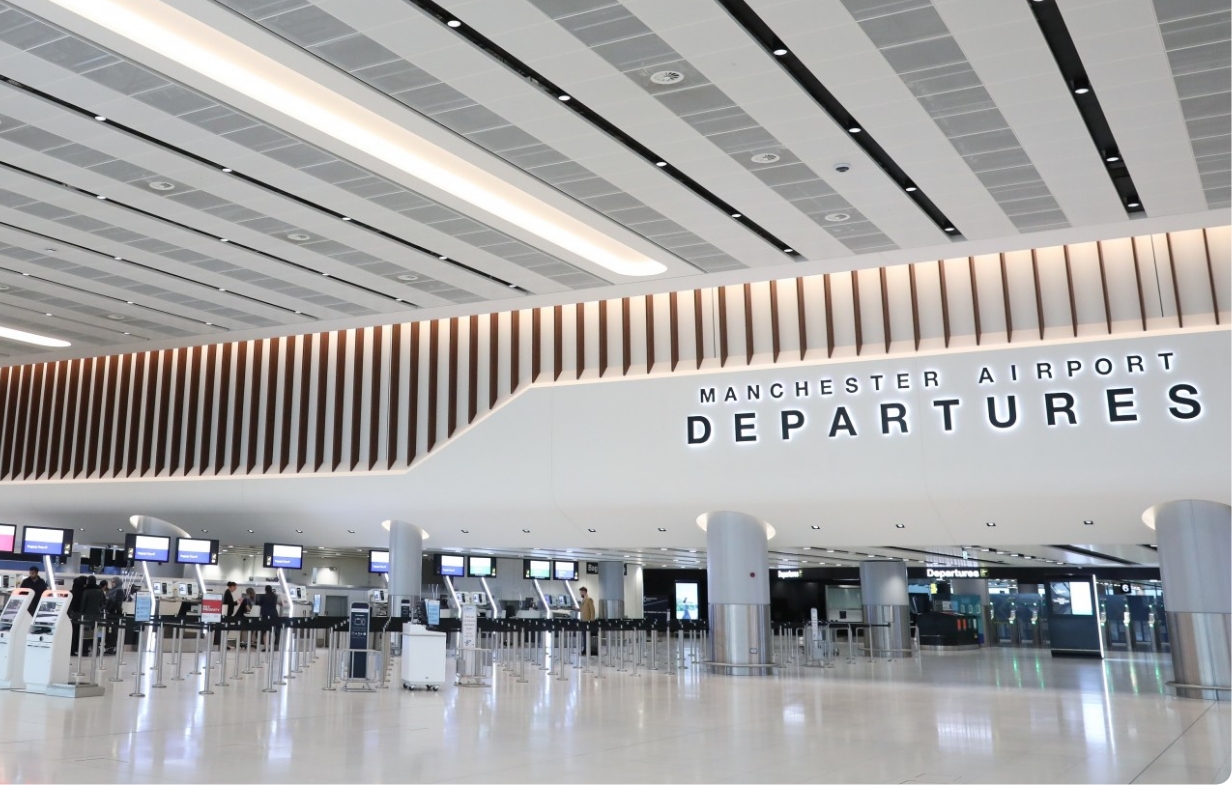 We worked with MAG's team to hone in on the heart of an initial six-part podcast series: Manchester: Your Airport, MAN, to bring to life the people and stories behind the UK's third busiest airport. Our series producer Louisa Adams and podcast host extraordinaire Tom Fordyce interviewed dozens of guests throughout the course of production, to draw out stories that would entertain and educate listeners, on topics ranging from sustainability to what happens when A-list stars travel through the airport. Once the podcast feed was live, MAG created a series of digital billboards across the airport with QR codes to download the podcast for their journey, as well as developing an engaging social media campaign to promote it. Already proving a hit with listeners, further episodes are planned for summer 2023 and beyond.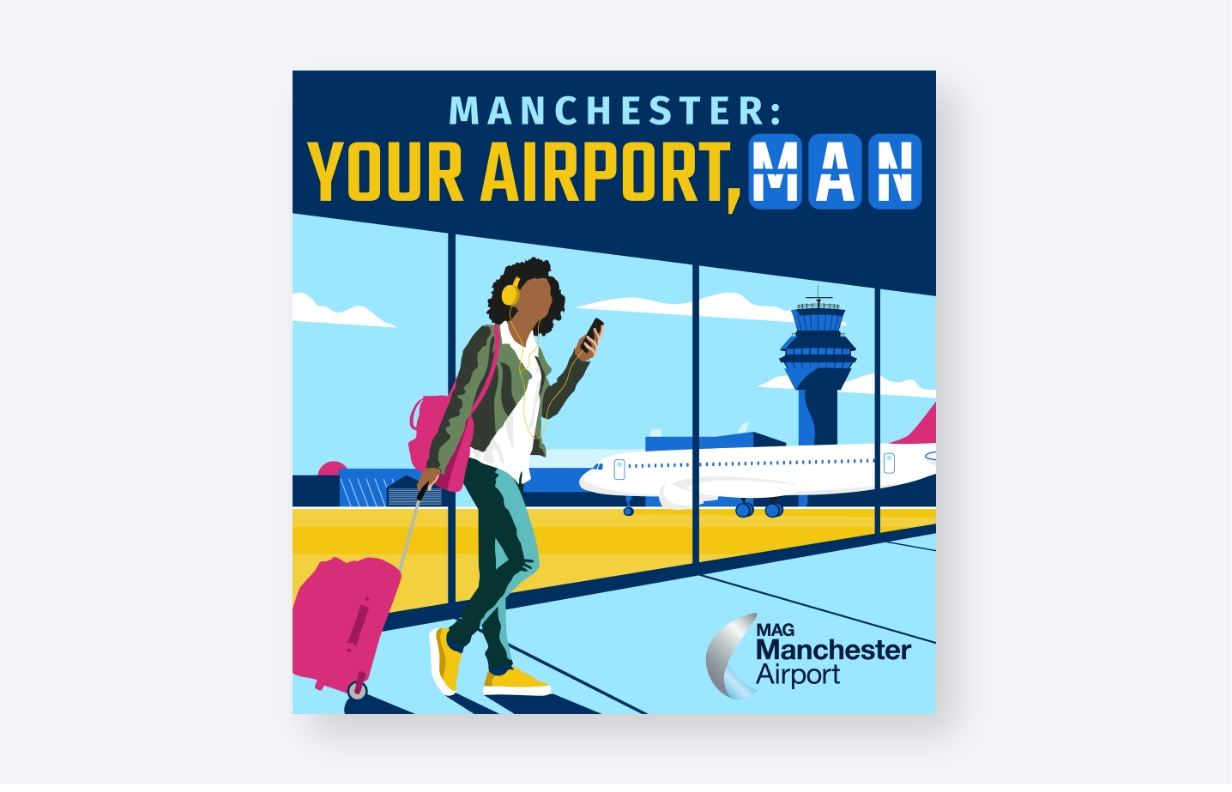 Adam Jupp, Communications Director at Manchester Airport and co-host of the series: "Having been around for nearly 85 years, Manchester Airport means a lot to so many people, and that is what inspired us to take people behind the scenes through this podcast. "What comes across loud and clear is the passion and dedication our teams have for the airport and the podcast has already proved popular with passengers and aviation enthusiasts alike. When we were planning this project, we wanted to find a partner with the right level of creativity and expertise, but one that also fully understood the importance of the airport to the region. That is what we found in Crowd Branded, and it was a pleasure to work with them from start to finish."
Listen to Manchester: Your Airport, MAN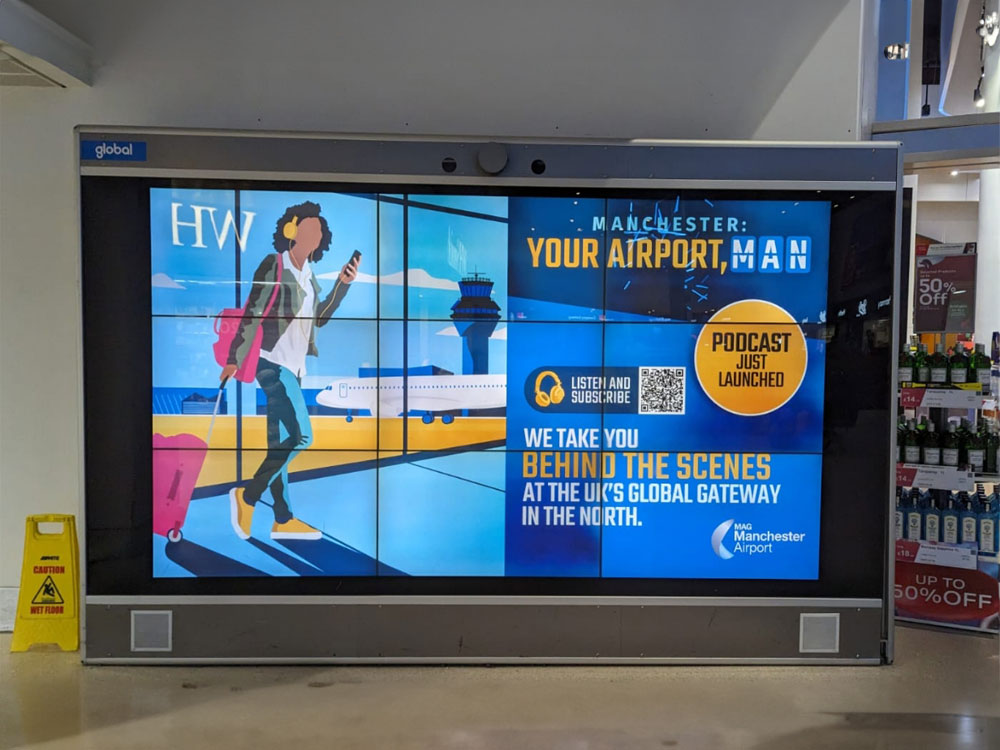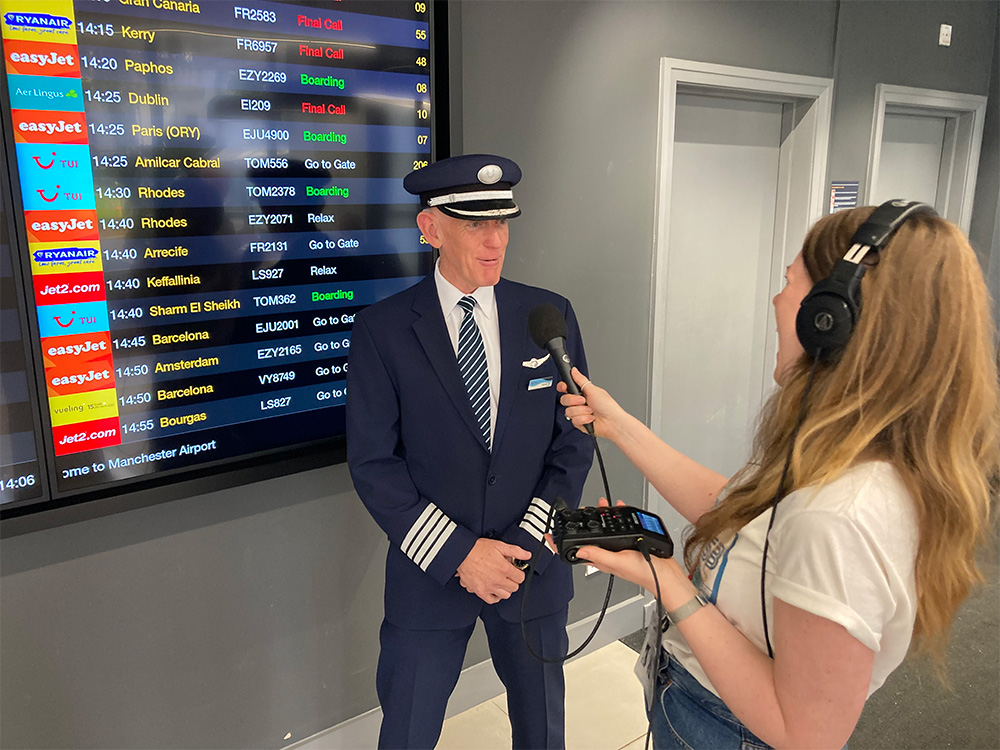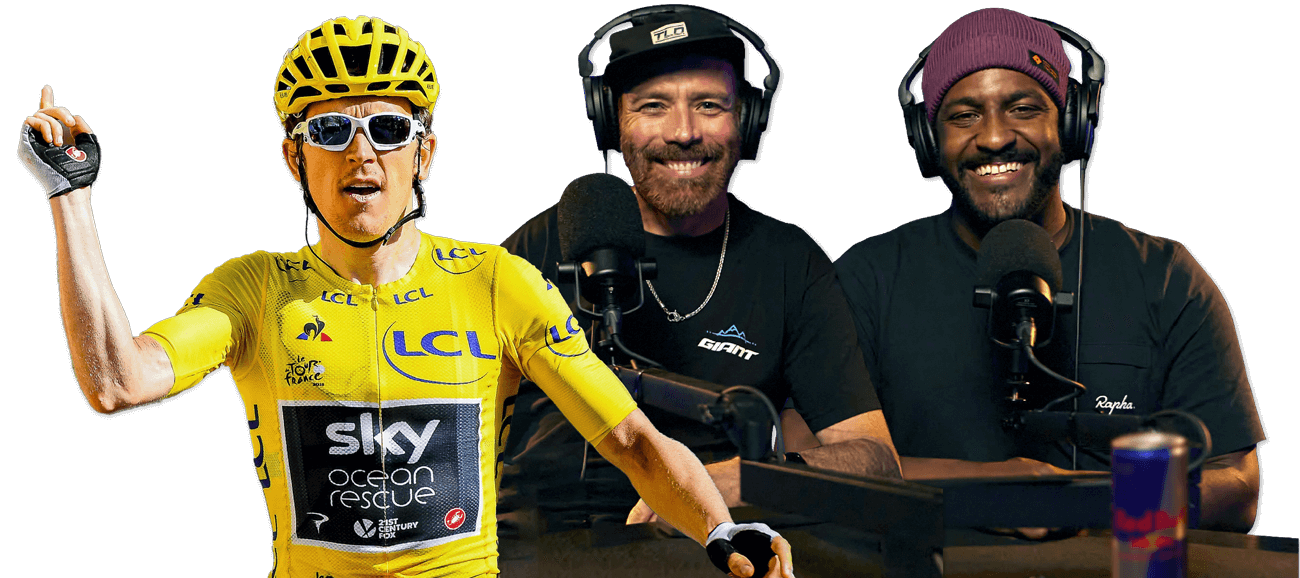 Brands we've worked with