News & Views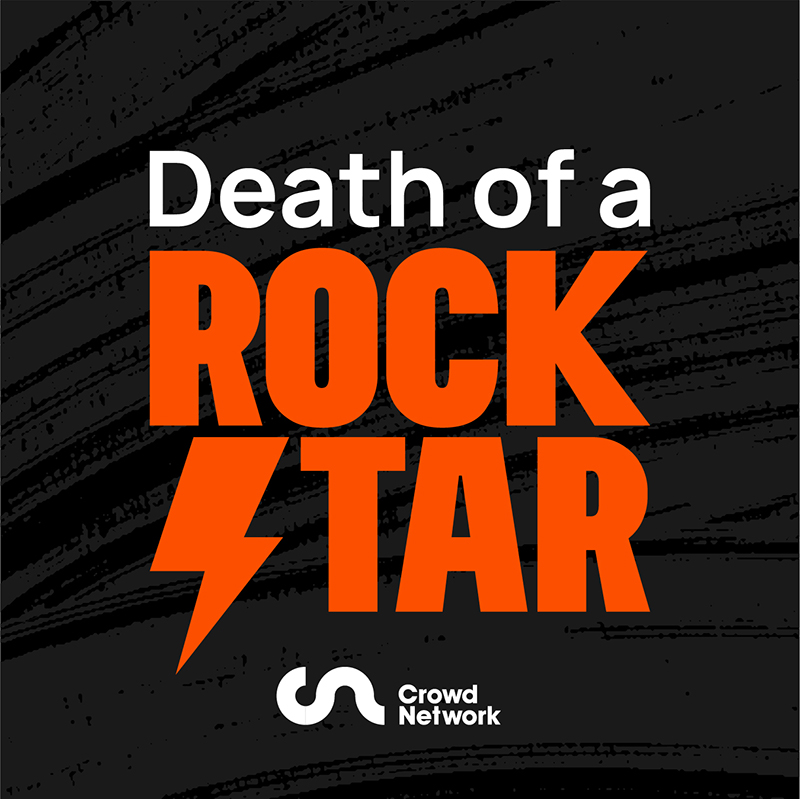 Crowd Network launches Death of a Rock Star
1 October 2020
Crowd Network has launched Death of a Rock Star, a new podcast exploring the lives, deaths and legacies of the world's greatest music icons.
The first episodes – available to download today – detail the touching, poignant stories of Whitney Houston and INXS singer Michael Hutchence. Future episodes cover rock stars across the eras and genres, like Karen Carpenter, George Michael and Marvin Gaye.
These are women and men who can move us like few others, change our moods and the clothes we wear, define how we remember special times and places. The podcast tells their stories in an intimate, affectionate way, bringing out fresh details and wider themes. If you've never cared much about them before, you should by the end. If you've always loved them, you should love them more.
This is the fourth podcast launch in four weeks from Crowd Network and sits alongside other narrative title Death of a Sports Star.
The narrators of the show are Emma Clarke and Elroy 'Spoonface' Powell. The episodes have been written by author and broadcaster Tom Fordyce, formerly chief sports writer at the BBC, and journalist and author Ben Dirs.
Tom Fordyce, creative director at Crowd Network said: "In Death of a Rock Star we explore what it's like to be adored by millions: how you do it, what it does to you, the rewards it brings and the price you pay. These are the stories of music icons – powerful, poignant and raw. They changed you. We want this series to change how you feel about them.
"We are quietly rather proud of Death of a Rock Star. The US has led the way with high-quality narrative-style podcasts – we think there's a gap in the UK market, and we hope this is something Crowd Network can help address."
You can subscribe to the Death of a Rock Star playlist on Spotify. Users can listen to the podcast and then listen to three of the artist's key songs, handpicked by Crowd Network.
Death of a Rock Star launches today with episodes released every Thursday through Acast and available to download on all major podcast platforms.
Back to news