News & Views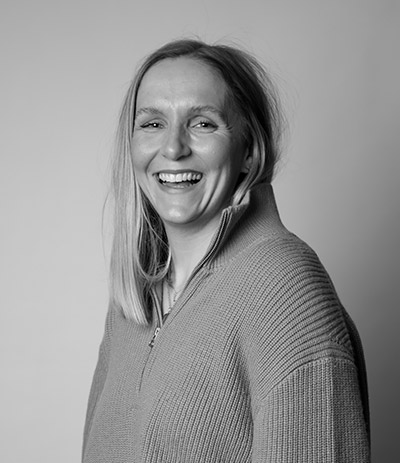 Voices of the Crowd #2 – Louise Gwilliam
23 September 2020
Creative industries aren't as diverse as they need to be.
It's been the same since I made my first cup of tea as a runner on a national radio station almost 10 years ago.
Being a young woman aspiring to be a sports journalist, the first thing I noticed was the lack of females in newsrooms, in press boxes, with by-lines on websites and in national newspapers, presenting on air and directing off-air.
Thanks to the determination and resilience of trailblazing women, this has started to change. But that's not good enough.
There are also very few people of colour in our industry. There is a distinct lack of people from a working-class background. There are talented creatives who face barriers due to mental health, learning disabilities and those identifying as LGBTQ+ to name but a few.
The problem with the media and creative industries are that they don't reflect society. I've always been aware of this, but it's become clearer to me in the months since the death of George Floyd that I need to start speaking up for and standing alongside all under-represented groups. My voice needs to be louder, and my actions need to be stronger.
So this brings me on to allyship, and onto Crowd.
Allyship. It's a practice I have learnt a lot about in the past few months. I've had the privilege of being educated on allyship by some truly incredible people in our industry, who have taught me how to use my voice and my influence to elevate the voices of those who aren't being seen or heard.
True allyship isn't a moment. It isn't attending a webinar or making a bold statement on social media. It's a life-long commitment to using your privilege to help others advance.
And at Crowd, we are committed to this.
Inclusivity is one of our three core values, and we are all committed to making a positive difference in the industry.
We want to find the best talent in the UK. The best audio producers, the best sound editors, the best presenters, HR managers, finance specialists, digital creators… the list goes on. We aim to be excellent in everything we do. And this means creating a diverse crowd.
As the Talent Director, I am excited to find the next generation of trailblazers and to recruit those people from anywhere and everywhere.
At Crowd we will give people a chance. We will pay them properly, we will develop them, and we will care about their future.
As Mike our CEO mentioned when we launched, we expect to be judged on this. And if you don't think we're doing enough, or doing the right things, we are here to listen.
I certainly don't have all the answers as I start this new journey with Crowd. But to change the make-up of the creative industries, I know we need allyship to be front and centre, and we need to work together.
So, I look forward to welcoming you to our crowd!
Back to news