News & Views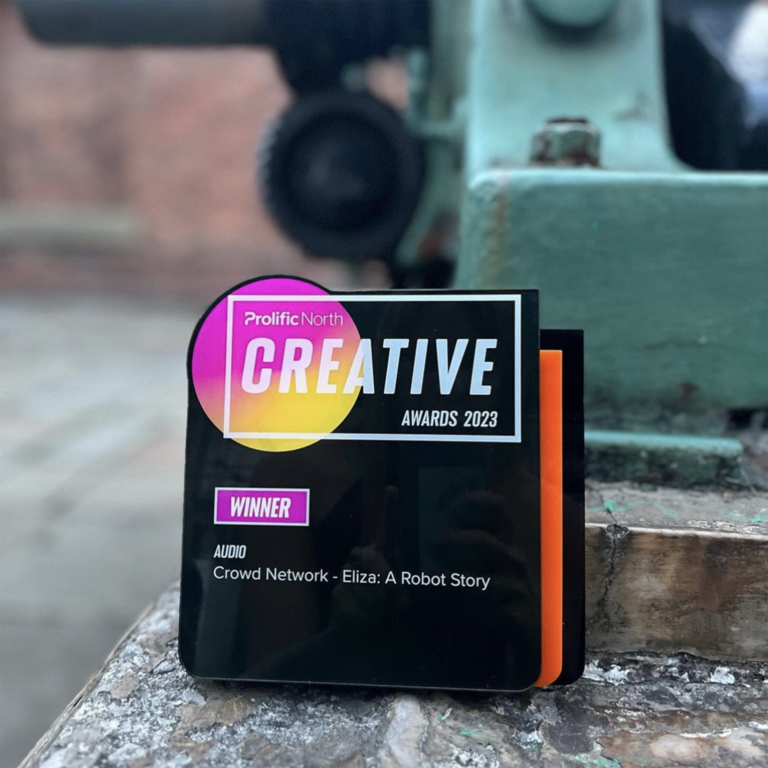 Eliza wins at the Prolific North Creative Awards
3 July 2023
Eliza, Crowd's first venture into audio fiction, brings home the gold.
The Prolific North Creative Awards recognise the organisations, teams and individuals putting the North on the map in the creative and digital sectors. We're delighted that Eliza was celebrated at such a fitting ceremony. Eliza was born in Manchester, and her story plays out in the city.
Eliza: A Robot Story is a near-future science fiction fairytale about a robot who can feel, and the world that seeks to control her. As Eliza gets caught in a web of loving and abusive relationships, she has to fight for her survival.
While Eliza's story is one of robots and fiction, it lives close to home with many of us. The themes of coercive control and domestic abuse were all too relevant during the global pandemic, and still are today.
Eliza was made in partnership with The Pankhurst Trust/Manchester Women's Aid, and helped share the national domestic abuse hotline with millions of people. It's something we're proud of.
Emma Hickman, the creator and writer of the series, speaks about bringing Eliza to life in this article.
Search for Eliza in your favourite podcast app.
Back to news