News & Views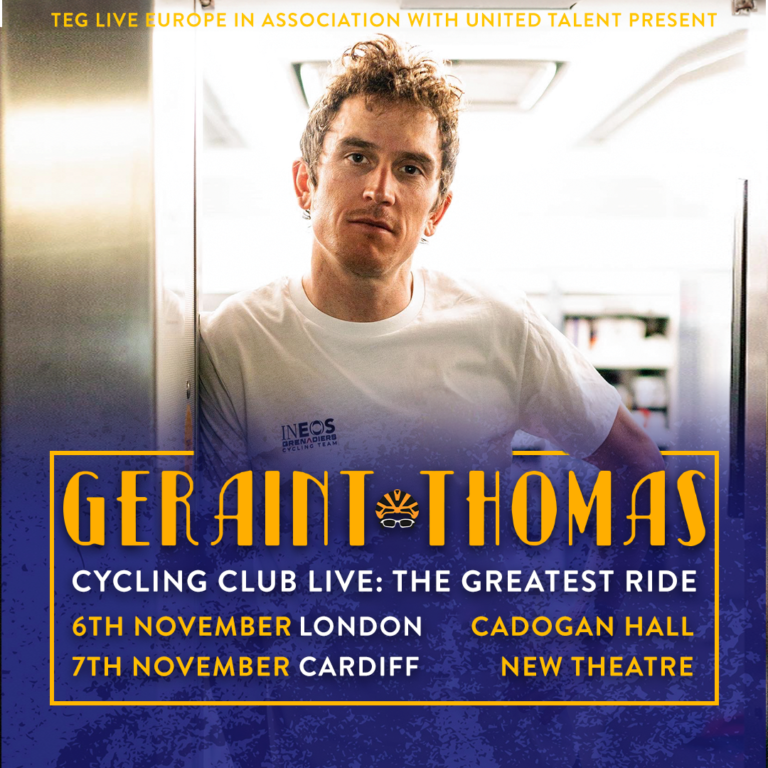 The Geraint Thomas Cycling Club: LIVE!
5 July 2023
It won't be a huge surprise, bearing in mind the success Crowd Network has had in the past year turning its podcasts into live events, but we can now announce our next big step from audio offering to the stage.
The Geraint Thomas Cycling Club has become the biggest cycling pod in the UK in the three series since its launch at the start of 2021, but also – critically – a real community. And that shared experience is coming to London on 6th November and G's home town of Cardiff on 7th November.
This has been the year of the first nationwide tour for hit podcast The Joe Marler Show, culminating in a sell-out show at the London Palladium. We're doing it with Geraint because we know the audience is there, and because a podcast, for us, is never just a podcast; we think of it as a creating a brand for sports stars that will last long beyond retirement.
Oh, and because it's enormous fun, too. Why would you make a podcast in the first place if you don't enjoy it?
Tickets went on presale to podcast listeners on Friday 30th June. Those who buy the special early-bird tickets will also get a signed copy of Geraint's brand new book, which is out in November. It's more of that brand thinking. Podcasts should never exist on their own. We collaborate with everyone in an athlete's commercial world.
It's all also a natural progression from the GTCC and Watts Occurring pod plans this summer, where Geraint, his Ineos team-mate Luke Rowe and his GTCC co-presenter Tom Fordyce are currently putting out five episodes of reaction, analysis and insight per week during the Tour de France.
Beyond that? The next Crowd live event is the inaugural Beef Stock – our first ever golf day, for listeners of hit podcast Beef's Golf Club. It's on July 27th, and it's like no other golf day you've ever been part of – which is exactly how we like it at Crowd.
Back to news