News & Views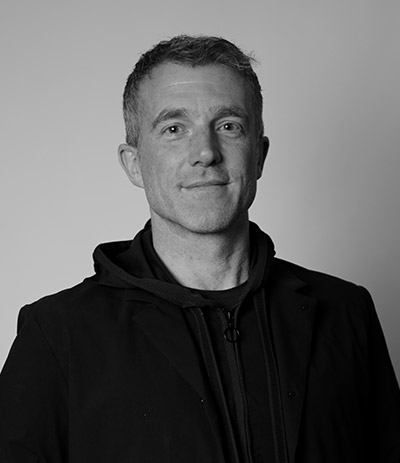 Voices of the Crowd #14 – Tom Fordyce
13 September 2022
It's always a good day at Crowd when we launch a new podcast. The hopes, the dreams; the planning, the feeling of sitting on a secret we can't wait to share.
Which makes this autumn quite the thrill for all of us involved in the new shows and returning favourites. We've always loved making sports podcasts at Crowd. It's where many of us began our pod adventures, and where a lot of passion still lies. We always aim for our shows to bring people together, to create communities around the issues and moods they cover. And we think our two new launches and one stone-cold classic are all about exactly that.
Okay. A little meat on those bones. Our first drum-roll/crash of cymbals signals the arrival of Beef's Golf Club, where the particular meat on those bones belongs to Andrew 'Beef' Johnston – not only an elite pro golfer, but the sort of man with the rare gift of being both extraordinarily good at something and yet also able to explain it all to those of us who are extraordinarily average at it.
Beef knows. He's played the biggest events, hung out with the other superstar names. He's felt the pressure of an opening tee shot and a nightmarishly tricky 16-foot putt when there's proper money and ranking points on offer.
With him – to ask the questions, to stagger back in wonder, to tell tales of his own obsessional golfing travails – is one of the great charmers of British broadcasting/pod-making/stand-up performing, John Robins. John is not an elite golfer. And that's exactly the point. He's all of us, albeit significantly funnier.
Their mission? To take us inside the ropes. To tell us what it's like when you stand on the tee at the Open, or play in the same grouping as Rory McIlroy. To share stories of amateur woe – shanking drives into adjacent dustbins, slowly biffing a ball around a cavernous bunker until you feel all hope draining from your weary body.
But it's more than that. It's about building the biggest golf club in the world. A club everyone can be part of. Where we all feel welcome, where no-one looks at your shoes or your shirt and makes a face and says, not in here, you scruffbag.
You listen to the show, you're in. You listen, and you're part of it all: designing the perfect clubhouse, the ideal course, the night out that follows.
Because clubs, when they work, are like a second home. And it's the theme that links Beef to our second recent launch, the George Groves Boxing Club.
George is a former world champion. His mate Dec Taylor has covered so many world title fights he deserves a gaudy belt of his own. Why this pod, now?
"The next best thing to boxing is talking about boxing," says George.
"I know how boxing works, and I want to share that with everyone – the highs and lows, the hard work and the pain, and the huge fights, of course. Plus, when I drop my son off at school and someone asks, 'what are you doing today, George?', I'll be able to say, 'enlightening your ears with a kick-ass boxing club podcast…'."
You listen, and it's like you're sitting down next to George, with all his wisdom and insight and experience pouring into your ears. The stuff you wanted to know, the stuff you always wanted to know but didn't know enough to know you wanted to know it.
Following that? One of our originals, straight from our opening slate. We've had two series now of the Geraint Thomas Cycling Club, and we've done a lot of things – gone way past a million downloads, had group rides, worn the same GTCC jerseys, chatted to the greatest riders in the world.
But there's so much more we have planned. Fresh superstar riders to tell us how they do what they do. More insights from Geraint, in fine fettle and voice after finishing on the podium at the Tour de France for the third time in his storied career. More club rides for us all to meet up on, new club merch, new challenges.
After that? A short breather, of course. And then… then comes the distant sound of the next wave of sporting pods. Because there's always more ideas in our heads. New shows taking shape.
We love making them, we love launching them into the world. More secrets we can't wait to share.
Back to news