News & Views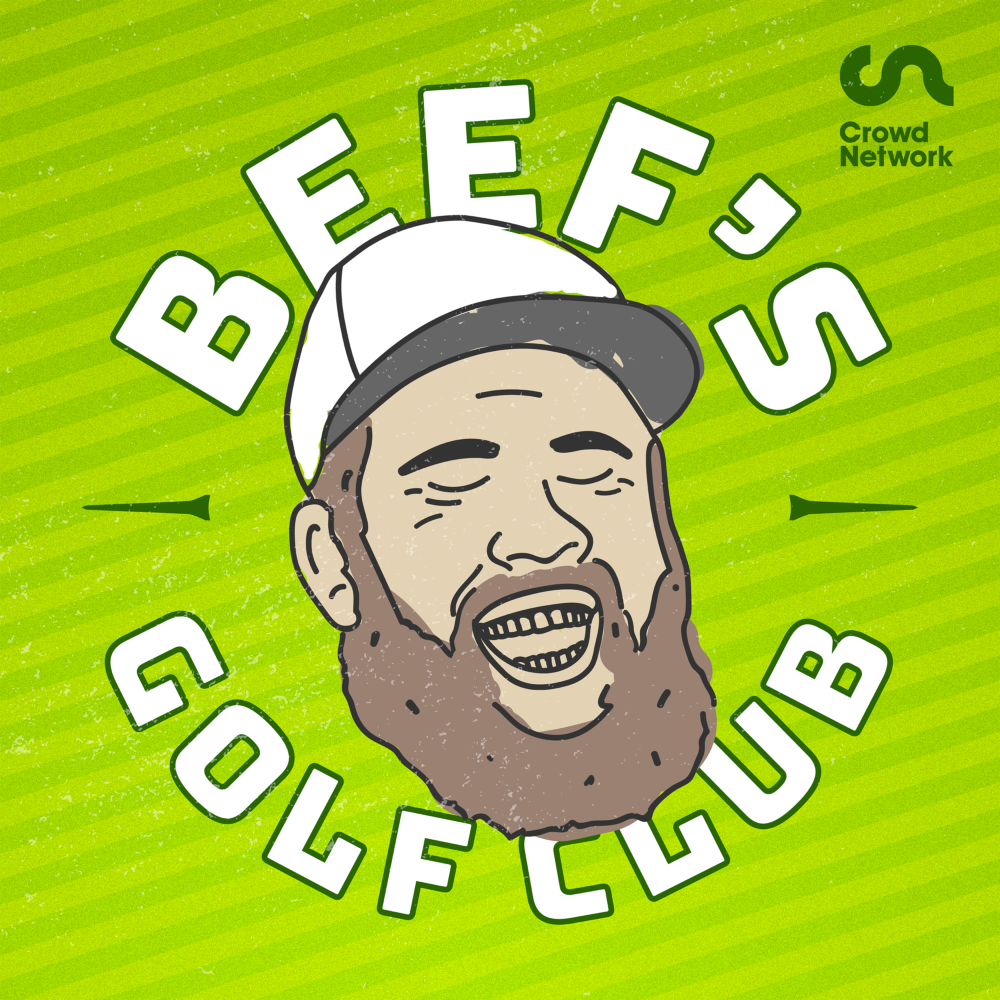 Beef's Golf Club opens it's doors!
13 September 2022
English professional golfer, Andrew 'Beef' Johnston, has teamed up with the fast-growing audio-on-demand network Crowd Network to launch his first ever podcast: Beef's Golf Club.
The podcast sees Beef and his co-presenter John Robins – an amateur golfer, podcaster and comedian, lift the lid on the world of professional golfing, to fans of the sport and those new to the game. From handling the pressure of a first tee shot at a major, to how you put a charge on down the stretch, Beef and John reveal what it's really like inside the minds of the world's best players and playing at the top level.
Listeners can expect to hear from a range of guests on the podcast, including pro-golfers, comedians and TV personalities, as well as those who know and love their golf. Beef, John and their guests will delve into a different topic each week, pairing expert knowledge, experience and a love of the sport with an entertaining take on pro golfing.
The hosts have ambitions to create the world's biggest inclusive golf community, attracting avid golfers, those new to the sport, and those who like golf but are put off by its old image, to take an interest in the game.
The podcast adds to Crowd Network's rapidly expanding repertoire of sports podcasts, following the launch of The George Groves Boxing Club.
And with successful sporting communities built around the likes of Crowd's The Geraint Thomas Cycling Club and The Joe Marler Show, Beef's Golf Club will seek to create a similar clubhouse atmosphere, where everyone can enter and feel welcomed: no rules or regulations, just a love of golf and everything in between.
Andrew 'Beef' Johnston shared his excitement for the new venture: "I'm absolutely buzzing to be hosting my own podcast. Anyone who knows me knows just how much I love the sport, and chatting with my followers about all things golf – and food too, which will feature in the show. So, to be able to do that every week on my own podcast? It can't get any better really."
Mike Carr, CEO at Crowd Network, added: "It's fantastic to have Beef join the network. His standing in the sport and down-to-earth approach makes for a brilliant listen, even if you're not necessarily up-to-speed on all things golf. It could genuinely help to improve the inclusivity of a sport that hasn't always been considered the easiest to break into if you've little experience of it. This is exactly what we want to achieve with any Crowd Network show – creating a welcoming community, whatever your interests might be. We can't wait for people to listen, and see the golf club come to life."
Back to news