News & Views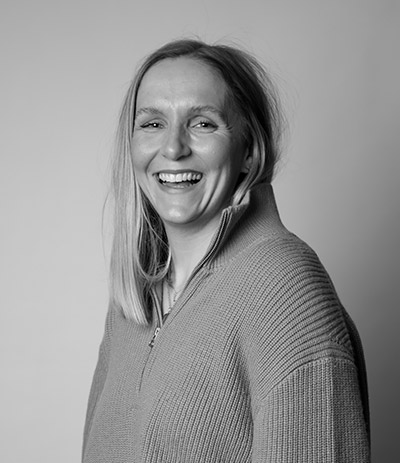 Voices of the Crowd #3 – Louise Gwilliam
24 November 2020
An hour a week with Ric Lewis… what will you do?
When I came up with the idea for The Mentor podcast, I wanted to help three young people from under-represented backgrounds achieve something special.
I wanted us to provide them with both the financial support and the mentoring to remove all barriers to their aspirations.
I didn't advertise this opportunity. Through appealing to teachers, support workers, charities and business leaders I came across three young people who both needed and deserved the opportunity to be mentored by businessman Ric Lewis.
And I thought it would be the three rising stars – Solomon, Lois and Toni – that would use the money and the mentoring to end 2020 on a high. I presumed it would be them on a journey to bigger and better.
But at the half-way stage of the podcast, I've perhaps learnt as much as them.
I've been reawakened to the power of teachers, and the effect they can have on young people's lives. Solomon is in a school that truly care about his wellbeing and his success, not just in the classroom, but in life. Without his teachers Richard Lawther and Helen Carter, he would never have met Ric Lewis. Their only reason to put him forward for this opportunity was for him to have a positive role model in his life. And Ric has worked his socks off to be that.
I've also learnt that mentoring is far, far more powerful than money. Neither Lois, Solomon nor Toni has been particularly interested in the £5000 they're each given access to. But they are interested in absorbing every bit of advice Ric has to offer them, in forming a relationship with him and asking endless questions! Ric has donated his own money to this project, giving them the opportunity to start a business, or go to University without the financial struggle, but it's really his time and care that will make the difference in the end.
Lois has opened my eyes to the pressures young people are putting on themselves to perform in school exams. I wasn't any different at her age, in fact I see a lot myself in Lois, but you become detached from it as you older. The mental health of young people, especially in Covid times, needs to be front and centre.
Solomon has taught me that it's never too young to start hustling. He not only knows the power of education and getting his GCSE's, but at 15, he sees the world around him too. And he wants a part of it.
And Toni has taken a while to work out. But after recording an episode with his friends, he's taught me the power of integrity and loyalty. All of his friends had an interesting story about how they met him, but without fail, all said they would trust him completely with their secrets, their family and their money. That's pretty special at 21.
Lastly, I've wholly absorbed the Ric Lewis book of life. I've listened to all of his advice to these three rising stars, and I've learnt that his mentoring is not just for these three young people, but it's also for you and me. Ric Lewis is actually mentoring all of us.
We're getting rid of the inner circle and allowing everyone to profit from the advice of one of Britain's most successful businessmen, no matter your background and circumstances. It's a handy companion in the struggle that is 2020, no matter who you are.
So… we're giving you all an hour a week with Ric Lewis, so what will you do?
Back to news