News & Views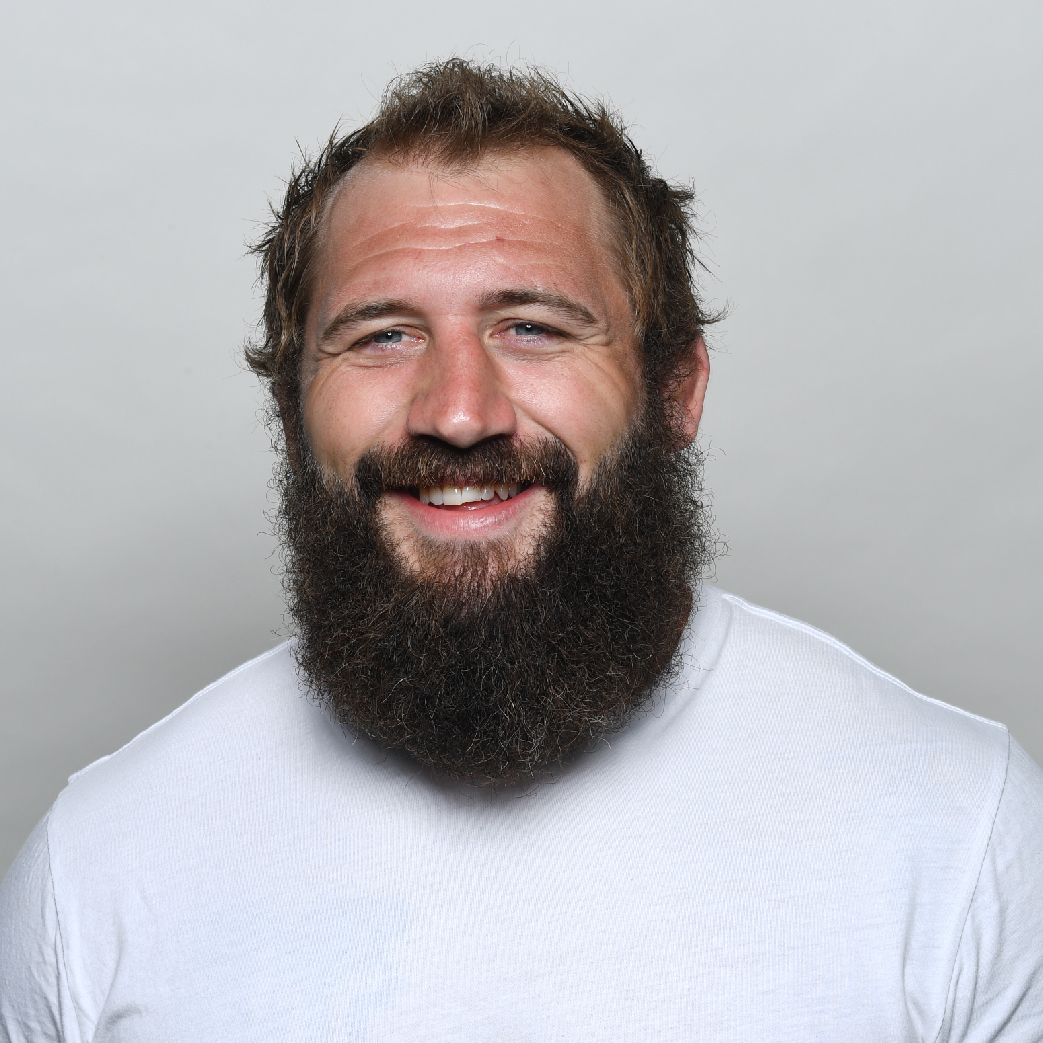 Voices of the Crowd #6 – Joe Marler
14 July 2021
There's a lot I could tell you about my show. The strange places I've recorded it, the weird facts I've learned, the impossibility of reading a simple script without first losing my mind in illogical panic for at least 30 seconds.
But I've got to tell you about the people I've met. The zookeeper with his chat about bananas being bad for monkeys. The astronaut who revealed that your ears don't pop when you blast into space. The marine biologist with an extraordinary story about a horny turtle, only bettered by his staggering story about the punching power of a mantis shrimp.
Because the people on the pod are why we do it. Why it's so fun. Why every week is different and every episode I end up learning so much stuff – fascinating, filthy and occasionally fruity – about the world around me.
We've got a saying on the show: everyone is interesting, if you ask the right questions. Now there are a couple of rugby players I've met who are the living contradiction to this idea, but they're not coming on the pod, so that's fine.
We're not talking to famous people, most of the time. We're talking to the people you don't know. The ones in worlds we know nothing about. The ones who can take into those worlds and show us exactly what goes on.
What's it like being set on fire? Our stuntwoman filled us in. What happens on your first day in prison? Our prison governor took us behind those bars. Could you survive life on the streets? The marvellous Paddy, once homeless, now an advocate for rough sleepers, took us by the hand and led us through the streets of Birmingham.
I could go on. The woman who worked on Death Row in Texas, and her revelations about the what you're likely to get for your last meal (not a full Chinese takeaway buffet, FYI, which broke my heart). BJ, a blind man, and how it feels to see the sun for the last time. The professional poker player who once won almost a million pounds and was almost certainly secretly playing online at the exact moment we were chatting to him.
It's these people who are the answer to another question you might ask: why are you, Joe Marler, rugby player for Harlequins, England and the British and Irish Lions (for one tour, had a blast, je ne regrette rien), not doing a podcast about… rugby?
Well that's easy. My working hours are rugby. My life has been rugby. I don't need to think any more about rugby.
I want to learn about everything else. To fill my uniquely shaped cranium with something else. With all the madness and beauty and sadness and total nonsense that life brings.
It's like I've gone back to school, but a far more enjoyable type of school, where there are no teachers and I make up the rules, so not actually like a school at all. The podcast equivalent of a grand tour. Stepping out hand in hand with our listeners and seeing where we all end up.
And the listeners are essential to all of it. I wanted this show to bring people together. To get us talking about the things we might otherwise never talk about. To admit when we're finding it hard, and when we fall short. To create a community of thousands of people who might never meet but all share the same jokes, the same vicarious experiences, the same lift when listening to a fresh episode.
Now I've got a fair amount to learn. The script reading, as mentioned. The fact that my Nelson Mandela impersonation, while outstanding, should not be used for every response. The increasingly patchy wifi signal in my VW Caravelle when I park it on the drive near the room that contains the router.
But I love it. I love working with Steve, our sensational producer – coming up with ideas, finding amazing guests, becoming a better broadcaster. Me, a broadcaster! I know. Believe me, I know.
I'm even at the point now where I don't mind Tom Fordyce, and his acoustic jingles, and habit of trying to keep me on track when I'm trying to disappear down random diversions. It's amazing what can happen when you pod together.
And I've learned too that it takes time to make a proper podcast. It takes time to build an audience, to get word out there, to build that special community around the show. To get to a million downloads makes me secretly very proud, in the secret place inside where I allow myself to feel proud. But not so proud that it doesn't feel like boasting to say that we've had a million downloads, which is why I've left it to the final paragraph of this piece.
Or, as it turns out, the penultimate paragraph. Funny how things turn out, isn't it?
Back to news