News & Views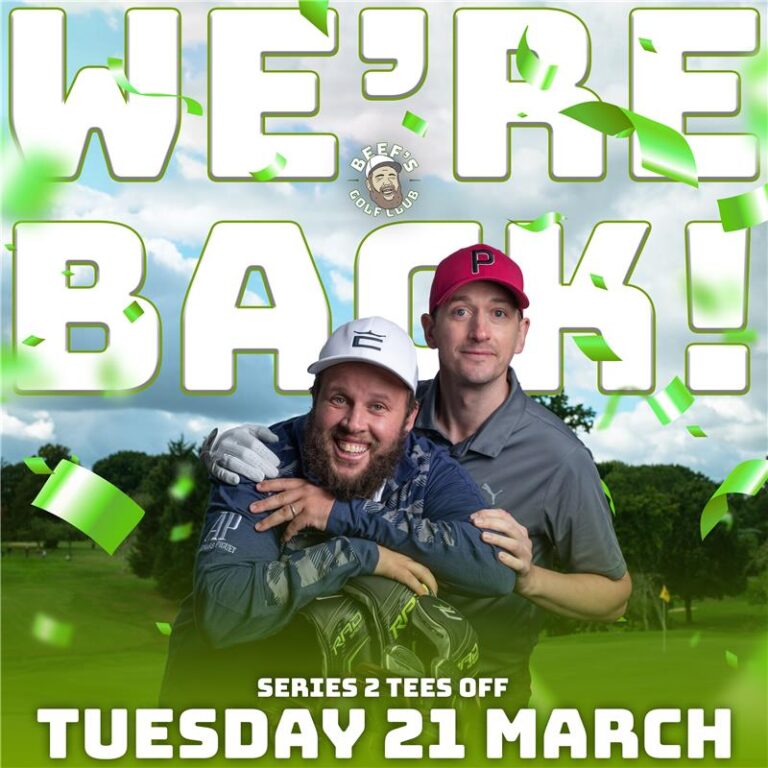 Beef's Golf Club is back for Season 2
20 March 2023
Swing into the new season of Beef's Golf Club!
Professional Golfer 'Beef' Johnston and his friend John Robins are back for another exciting series of Beef's Golf Club! They're on a mission to create the world's greatest golfing community, and they're doing it with brand-new features, fresh topics, and a lineup of celebrity golfing guests that will blow your mind.
Season 2 is teeing off on Tuesday, March 21st. Whether you're an experienced golfer or just starting out, this podcast is for you. With plenty of laughs, insights, and exclusive interviews, Beef and John are your ultimate golfing companions.
So grab your headphones and your clubs, and get ready for a hole-in-one with Beef's Golf Club! New episodes will be dropping every Tuesday, so don't forget to subscribe and join the community. Let's show the world what the greatest golfing community is all about!
Back to news