News & Views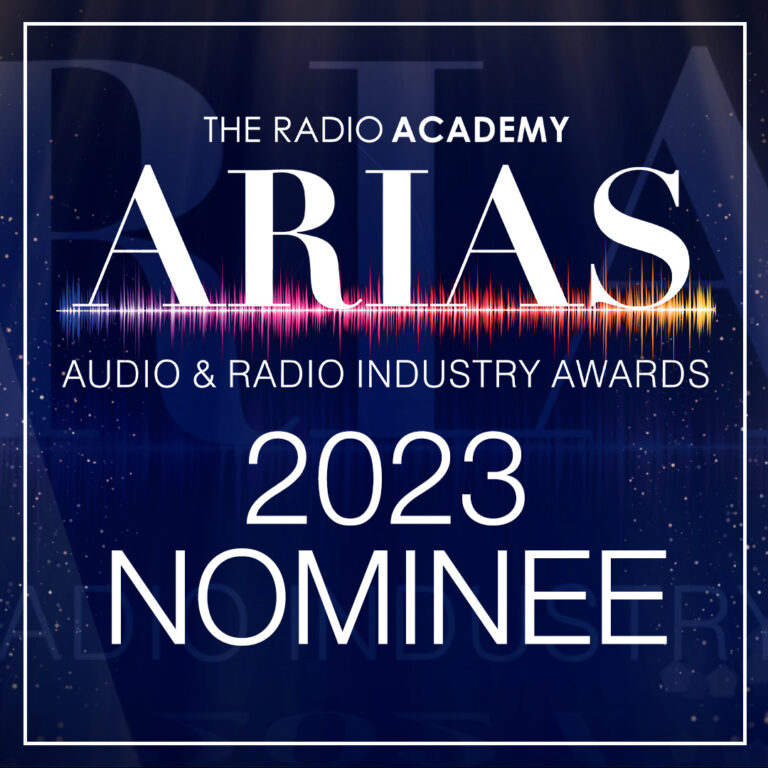 The Secret History of Flight 149 and Go Love Yourself have been nominated for the ARIAS
31 March 2023
It's award season and the nominations keep coming, with two more for Crowd at the Radio Academy's ARIAS – we like to call them the Audio Oscars!
Congratulations to the Crowd Stories team who have been nominated in the Best Factual Series category for The Secret History of Flight 149. It was the first series in our Secret History strand and told the story of the passengers and crew who were taken hostage by Saddam Hussein in 1990. Journalist Stephen Davis has been reporting on this for three decades and his relationships with the hostages – the people used as human shields by the Iraqi regime – meant we were able to produce the most extraordinary first hand account of what was an horrific and traumatic experience.
Listeners really responded to the plight of the hostages, and their bravery in speaking about it, so to see content like this acknowledged by the UK industry is extremely gratifying. Particular praise should go to producer Sam Psyk, who is now leading our Stories division. To be nominated alongside the likes of Wondery and BBC Radio 4 shows the standard of what Crowd delivers.
Our second nomination is for Go Love Yourself in the Best New Podcast category. Laura Adlington, Lauren Smith and Ffion Clarke have built the most incredible community and deserve all the love they're getting at the moment. They hosted two live events this month and we had to double check they were eligible to enter the Best New Podcast category, because it feels like they've been around for years. Laura and Lauren feel part of so many people's lives, and we can't wait to see what this show can achieve in the next twelve months.
Earlier this year The George Groves Boxing Club was nominated in two categories at the Sports Podcast Awards while Beef's Golf Club won gold at the Pod Bible Awards, ahead of heavyweights like That Peter Crouch Podcast and Football Ramble. Eliza, Crowd's first ever fiction podcast, took silver in the Audio Drama category. Congratulations to the whole team. It's been a great start to the year.
Back to news