News & Views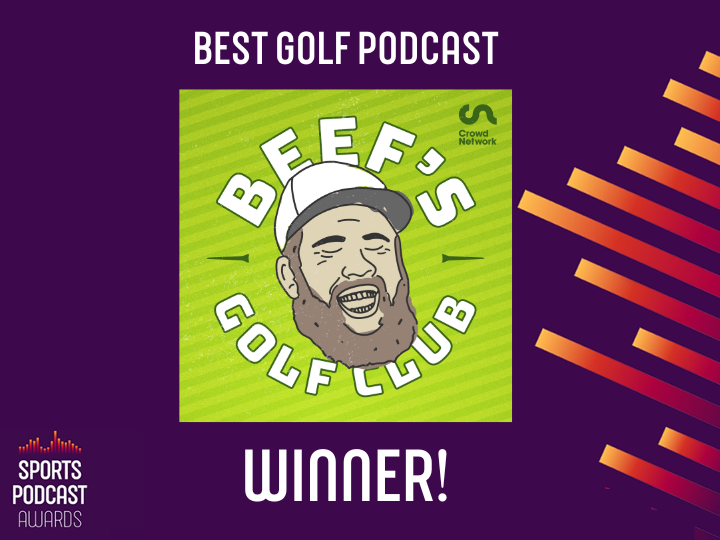 Beef's Golf Club wins Best Golf Podcast at the Sports Podcast Awards
18 April 2023
It's awards season!
We're proud to announce that Beef's Golf Club took home the Best Golf Podcast award at the Sports Podcast Awards, and George Groves Boxing Club secured second place in the Best Combat Sports Podcast category.
Huge congratulations to our teams behind BGC and the GGBC for their impressive achievements. Both podcasts have done an outstanding job of making the worlds of golf and boxing more accessible for listeners since launching in Summer 2022.
It's great to see our podcasts recognised for their hard work, dedication, and passion for sports. A big thank you to our guests and listeners for making these shows such a success!
Back to news