News & Views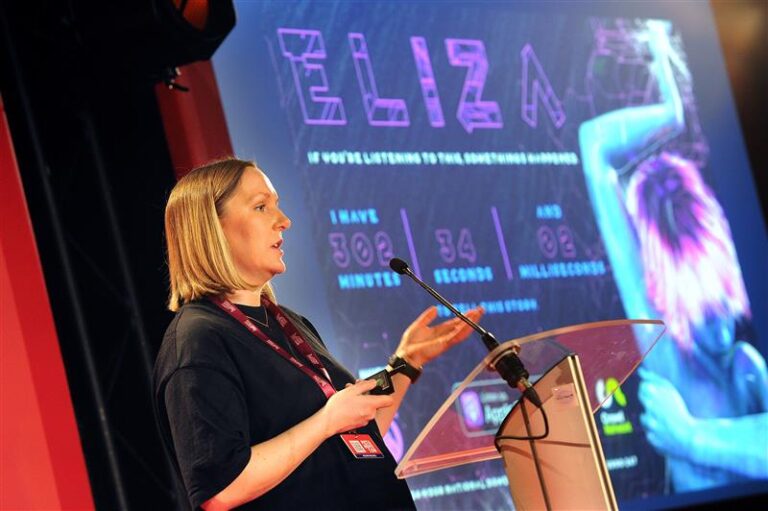 Series mania
4 April 2023
Eliza as a Netflix show? Or maybe a Hollywood movie? After Crowd were invited to pitch Eliza at a TV festival called Series Mania in Lille, perhaps the wheels are in motion… 
Eliza, Crowd's first ever fiction podcast, is a ground-breaking eight-part original (8 x 40 minute episodes), which explores themes of domestic violence, coercive control and emerging AI technology.  
At the end of March, Talent Director and Executive Producer of Eliza Louise Gwilliam travelled to Lille (did you know it's only 1 hour 20 minutes on the train from London?) to speak on the IP: Podcast to Screen panel along with four other European podcast companies. Alongside the likes of the UK's Tortoise and Message Heard, Louise was tasked with pitching Eliza on stage to a captive audience of TV producers and commissioners from Europe and beyond, all hoping to find IP in the podcast scene, or at least have their eyes opened to the incredible stories in podcasting and their availability for adaptation to TV and film.  
The panel was followed by two days of productive meetings discussing collaborations and ways of working between the TV and podcasting world. 
Crowd's in-house development team, Crowd Stories, also have a huge stable of ideas for narrative non-fiction podcasts and we are both open to collaborations and fluid in our ways of working. We are currently inviting discussions around the available IP in both Eliza and Crowd Stories ideas – please contact louiseg@crowdnetwork.co.uk or our CEO Mike Carr mikec@crowdnetwork.co.uk if you'd like to hear more. 
Back to news