News & Views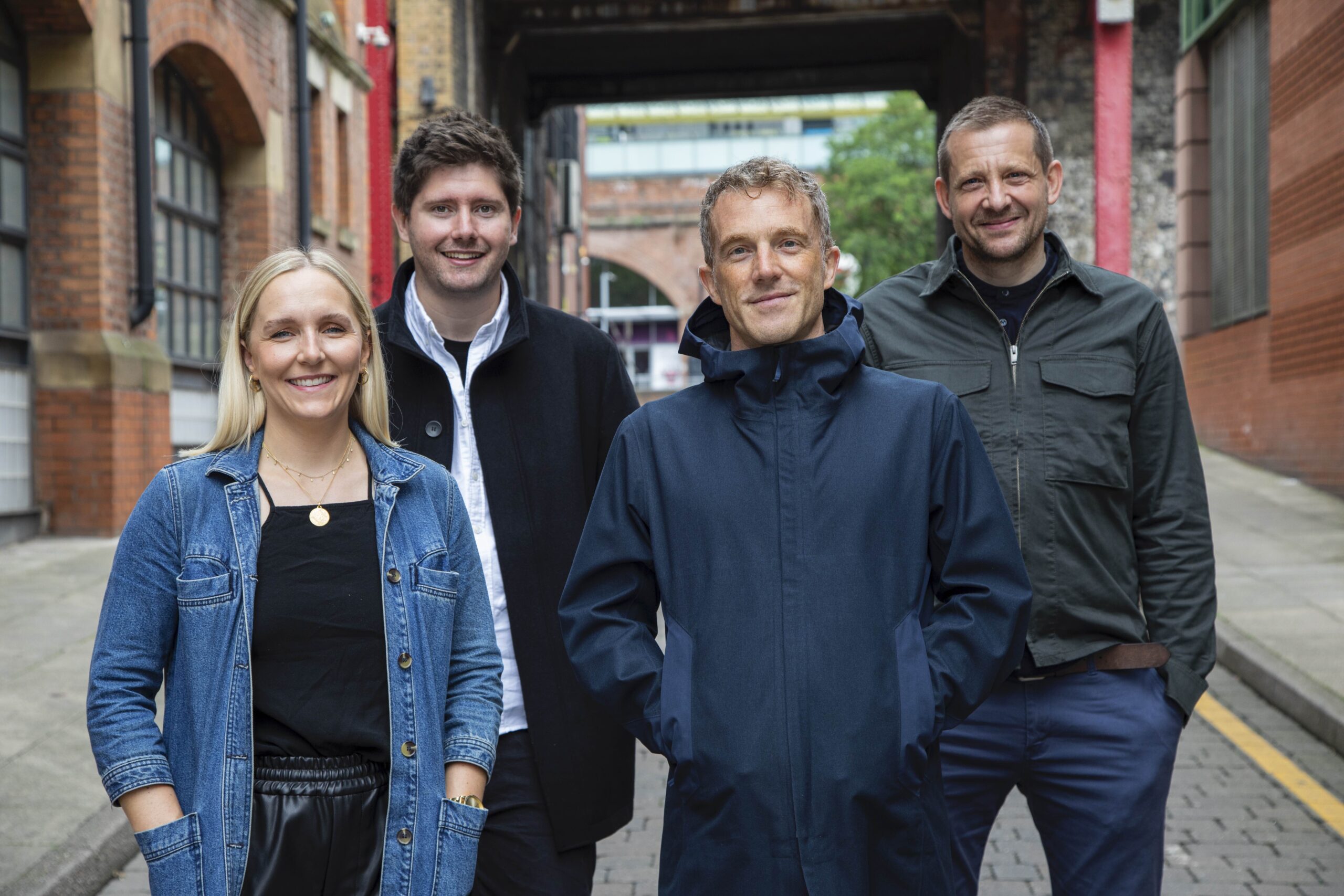 Crowd Network launches in Manchester
31 August 2020
Crowd Network, a new audio-on-demand network, raised £500,000 in seed funding from Enigma Holdings during lockdown and has selected Manchester as its European HQ.
Comedian and entrepreneur John Bishop has invested alongside Enigma and will be launching a podcast with Crowd in September.
The Crowd leadership team consists of CEO Mike Carr, former editor of BBC Radio Sport, content director Steve Jones, an award-winning BBC radio and podcast producer, creative director Tom Fordyce, the former chief sports writer for the BBC and one third of That Peter Crouch Podcast, and talent director Louise Gwilliam, former rugby union producer for BBC 5Live.
Crowd Network creates podcasts about gripping stories and unforgettable personalities, with seven titles set to launch before the end of the year – including shows aimed at the US market.
Mike Carr, CEO at Crowd Network said: "The best podcasts create communities and become a place where listeners feel they belong. That is what we will strive to do with every single podcast on our slate.
"Our vision is to be Europe's largest audio-on-demand network. The UK podcast market is playing catch-up with the US, but we have a plan to blaze a trail and close that gap. Podcasts are on cusp of moving from a niche to a mass-market channel and we aim to be at the vanguard as that transition takes place.
Crowd Network is also backed by full-service law firm JMW Solicitors LLP and strategic marketing agency MC2. JMW partner Mike Blood has been installed as senior non-executive director and MC2's founder Mike Perls MBE is chairman.
The company is committed to developing talent within Greater Manchester, and giving opportunities to those from underrepresented communities.
Carr continued: "We know our success hinges on developing the right talent and ensuring we are representative of the communities we serve. Diversity and inclusion will always sit at the heart of our decision making, and we believe Manchester will be a great enabler for us – given the deep talent pool and links between business, education and local government. The city region has our total commitment to creating the next generation of audio superstars and making the Manchester audio industry a global centre of excellence."
Andy Burnham, Mayor of Greater Manchester, said: "Following the exponential success and growth of TV and film on demand services, such as Netflix, iPlayer and now BritBox and Disney+, audio-on-demand is an exciting and developing industry with huge potential. Building on the likes of BBC Sounds – which MediaCityUK is already becoming 'the heart' of – and being one of media's high potential growth areas, audio on demand can be taken to the next level in Greater Manchester, which innovative companies like Crowd Network have ambitions to do.
"It is fantastic that Greater Manchester is still benefitting from the BBC move to MediaCityUK almost 10 years ago, with spin offs of talent and ideas evolving from the BBC and other organisations that have clustered in the city region. Greater Manchester already boasts a £5 billion digital economy but growth in the sector and its inter-connections with creative and media assets will continue to propel the city-region's economic performance by providing highly productive jobs and companies, as well as exciting start-ups and scale-ups like Crowd Network."
Peter George, chairman at Enigma Holdings Group, said: "At Enigma, we look to drive growth by identifying energised management teams with an ambition to learn and improve. Crowd Network ticked every box for us, and have the vision and ambition to become Europe's leader in the audio-on-demand market. We see the sector as one primed for growth, and Crowd – with our support – are ready to grasp the opportunity."
Tim Newns, CEO of MIDAS – Greater Manchester's inward investment agency, said: "Greater Manchester is already the second largest broadcast hub in Europe, with major brands such as the BBC and ITV rubbing shoulders with some our fantastic independent production companies and content creators such as Red Productions and 9 Lives. However, the audio-on-demand space is a really exciting growth area in Europe.
"For Crowd Network to have chosen to HQ in the city region is a massive boost to the ecosystem and our talent base, who will get more direct access to such an opportunity. It will help to elevate the city region's already strong position and profile in the content space and create an internationally-significant cluster of expertise, which in turn will help us attract the next generation of innovative audio, broadcast and media companies to Greater Manchester. This is a fantastic investment and we look forward to supporting the team get fully embedded in the city region's thriving media ecosystem."
Cllr Sean Fielding, Greater Manchester Combined Authority Lead for Employment, Skills and Digital, said: "In Greater Manchester we have a strong ambition to become recognised globally as a centre of digital innovation, research and practice. This announcement from Crowd Network is great news for our city-region it will help us continue to build our digital, creative and tech sector and grow our strong digital eco-system.
"In Greater Manchester we put our people at the heart of everything we do, we want to ensure that the benefits of digital reach all our communities. This move from Crowd Network will benefit residents by opening up new opportunities through training and development opportunities and creating jobs for the future."
Crowd Network has partnered with Acast, the world's biggest podcast company, for hosting, distribution and promotion.
Back to news