News & Views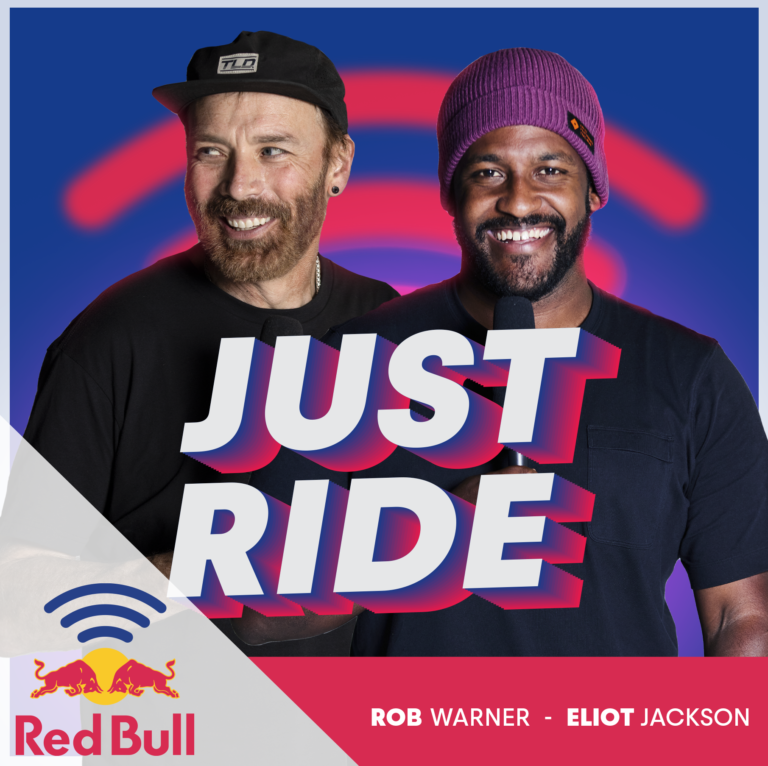 Just Ride: A new podcast from Red Bull and Crowd Branded
11 July 2023
Today Rob Warner and Eliot Jackson launch Just Ride, their first ever bike podcast. A Red Bull Media House production, it is available to watch and listen to on Red Bull TV and all major podcast streaming platforms. Every other Tuesday the guys are joined by a special guest from the cycling scene to chat about their sport and the hot topics surrounding it.
Rob Warner says about the podcast; "We dive into the weird and wonderful world of cycling, chatting to the sport's biggest names and checking out some of the world's best events."
Eliot Jackson says; "there are new episodes of Just Ride every other Tuesday, available to listen to wherever you get your podcasts and if you want to watch us two – not sure why you would – then you can check out the full-length episodes on RedBull.com and Red Bull TV too."
Kicking off the podcast, episodes one and two have been released today. In episode one they are joined by USA rider, Payson McElveen to discuss gravel racing, including his 20-hour stint across the harsh terrain of Iceland and carving out a new 'best of' Tasmania Train route in Australia.
In episode two Welsh pro-cyclist and rider for INEOS Grenadiers, Luke Rowe, is in the studio to talk about the Tour de France and its unsung heroes – as well as give Rob's knowledge of the road scene a grilling.
Episode three will land on 25th July just in time for the World Championships, with guest Evie Richards who will be previewing the event with the guys.
Episodes:
Episode one: Gravel racing, 'business on the front, party in the back', with guest Payson McElveen – 11th July 2023
Episode two: Tour de France and the unsung heroes, with guest Luke Rowe – 11th July 2023
Episode three: The World Championships preview, with special guest Evie Richards – 25th July 2023
Episodes are released bi-weekly. Listen to the first two episodes now on Red Bull TV and all major podcast streaming platforms. Whether you're a die-hard cycling fan, a casual rider, or simply someone who enjoys thrilling stories, this podcast is for you.
Just Ride is the latest production from Crowd Branded, Crowd Network's branded podcast division. The Crowd are behind some of the UK's most popular shows, and are best placed to understand your goals and challenge the brief you're looking to deliver on. Crowd Branded support brands in their content strategy, production, launch and hosting.
Work hand-in-hand with some of the industry's most experienced producers, to create a podcast that matters to your target audience and communities.
Back to news