News & Views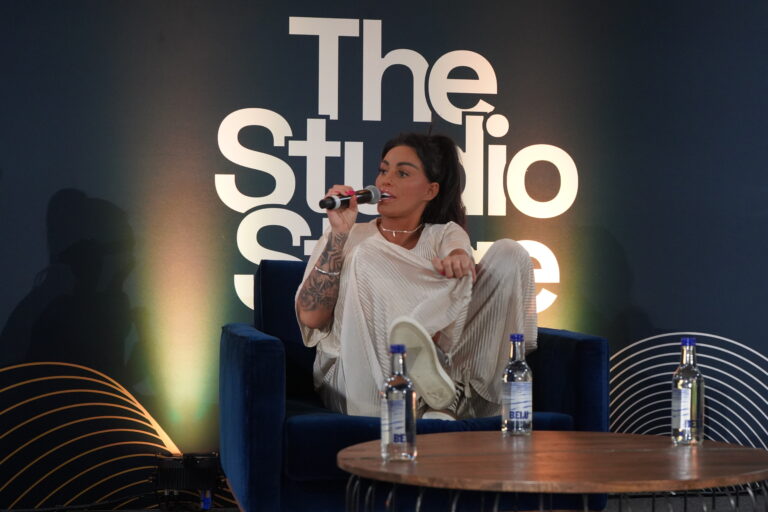 Katie Price joins The Crowd!
19 May 2023
She's glamorous, hilarious, unpredictable – and never boring. Katie Price is one of the most talked about women in Britain – but now it's time to hear her side of the story.
Katie is one of the most well-known celebrities in the UK and over the past two decades, her life has rarely been out of the press. This new podcast, launching in the summer, will give Katie the chance to control her own narrative, spill some gossip and have a laugh along the way. Watch this space for the an official launch date and a preview of what's to come.
Katie is the latest star to join Crowd, linking up with reality TV stars Sam and Billie Faiers, GBBO & body positivity guru Laura Adlington and England rugby player Joe Marler.
Kristina Hrywnak will be the executive producer for Katie's new podcast, after creating and producing The Sam & Billie Show for the past 18 months. As head of Crowd People, Kristina is the driving force behind Crowd's entertainment and lifestyle division with more talent partnerships set to be announced later this year.
Here's what Kristina had to say about Crowd's latest signing:
I'm very excited to be expanding the People Team at Crowd Network – and I couldn't think of a more perfect person to do it with than Katie Price. Her energy and enthusiasm make her a dream to work with and I can't wait to hear what she has to say on the podcast each week.
She will be a great addition to Crowd's expanding People division – which is the home to the chart-topping podcast "The Sam and Billie Show", hosted by Sam and Billie Faiers. The sister's popularity continues to grow, with the podcast close to hitting 5 million downloads. With more titles due to launch later this year, it's a very exciting time for Crowd Network.
Crowd Network works in close partnership with its talent to develop chart-topping podcast content and dedicated communities around them. The stars benefit from shared ownership of their podcast brand, with Crowd driving commercialisation of shows through sponsorship, advertising, merchandise and live tours.
Back to news