News & Views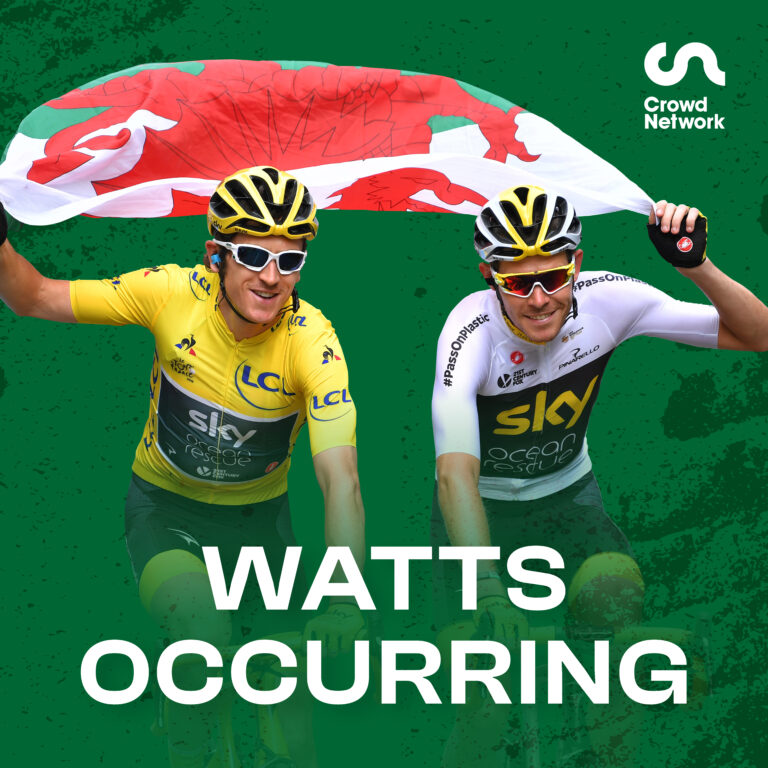 Luke Rowe signs for Crowd Sports
14 March 2023
Luke Rowe becomes the latest signing to Crowd Sports with Watts Occurring joining Crowd Network
Watts Occurring, the long-running hit podcast fronted by Luke Rowe and Geraint Thomas, has joined the Crowd Sports stable. Ineos Grenadiers Road Captain Luke Rowe, and Tour de France winner Geraint Thomas will continue to take their listeners inside the cycling world. Teaming up with the Geraint Thomas Cycling Club, they will provide a year-round active cycling feed targeted at everyone who enjoys the sport.  
The podcast will predominantly cover the action during the cycling season with behind-the-scenes access to team training camps, race action and the highs and lows that come with professional racing. 
Rowe and Thomas, who have been teammates for over a decade, first met at the Maindy Flyers Youth Cycling Club in Cardiff. They have been friends ever since, progressing through the ranks together, racing in multiple Grand Tours before beginning their podcasting journey with Watts Occurring in 2019. 
With Watts Occurring now under the Crowd Network banner, Luke Rowe joins an ever-growing Crowd Sports line-up. His new teammates include former world champion boxer George Groves, Welsh Rugby royalty Sam Warburton, Spanish Open golf champion Andrew 'Beef' Johnston and, of course, Geraint Thomas. 
Luke Rowe said: "I love doing Watts Occurring with G, taking our listeners inside the big races and big moments. Joining Crowd Network means we can make the show even bigger and take it to more listeners. Look out for Watts Occurring at the Giro d'Italia and the Tour de France." 
Back to news