News & Views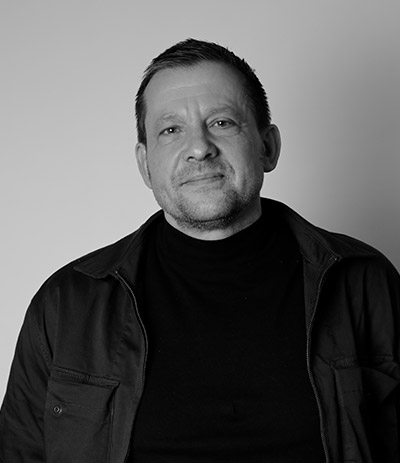 Voices of the Crowd #16 – Mike Carr
9 December 2022
I am always being told I don't celebrate success enough, which on reflection is correct.
As CEO my job is to worry and fret, but also to establish the environment for Crowd's amazingly creative team to flourish. Creativity comes in many forms. As a podcast company it is highlighted in the shows we produce and send out into the world like children leaving the nest.
But it is much more than that. At Crowd we have brilliantly creative people in finance, marketing, social media production. We are now a crowd of 20 people, and we are creative in how we maintain a culture that reflects our values of inclusivity, excellence, and trail-blazing – everyone is plugged into each other's work and contributes to the overall success of Crowd in 2022. I would like to celebrate them all by name in this end of season report, but that would take too long, but you know who you are.
I would be lying if I said 2022 was an easy year. Although is any year easy? If it was everyone would be doing it. Every industry is in a state of flux including podcasting – perhaps more so as the industry is still relatively young. But that all creates opportunity because the rules haven't been set yet. We have made mistakes trying to chase those opportunities – but as someone very clever once said (Einstein) –  "Anyone who has never made a mistake has never tried anything new."
We have also had great success and maybe I should reflect on that, but because there is no ceiling in podcasting, there is a desire to make everything bigger, better, and faster. However, as you grow you must maintain and surpass your quality standards – quality in content, of course, but also quality in the way we treat people inside and outside of Crowd. You can't necessarily quantify that. However podcasting at its most basic is a numbers game, so here are some to reflect the growth of Crowd Network in 2022. (I would have liked to do it in the style of The Twelve days of Christmas, but there is a limit to my individual creativity.)
14m downloads in 2022
Our target for 2023 is 28m downloads. What can't be included in these figures is the communities that are created around our titles. From listeners of Go Love Yourself meeting up across the country via the GLY Facebook group to The Geraint Thomas Cycling Club regional rides led by our Road Captains.
Three divisions
Crowd now has three parts: Stories, People and the recently launched Crowd Sports.
Our People team continue to build on the success of The Joe Marler Show,  The Sam & Billie Show and Go Love Yourself.
Crowd Sports continue to work with some of the biggest personalities to create long-running shows and engaged communities. The Geraint Thomas Cycling Club is in its third series, and we have successfully launched Beef's Golf Club and The George Groves Boxing Club. Look out for our new signing Sam Warburton in 2023, plus a football podcast with a difference.
Crowd Stories now include a five-person development team sourcing projects for the next big Crowd Original or commission. In the meantime The Secret History of The Estonia launches in January 2023. This will be the second show on The Secret History feed, guaranteeing a significant audience who downloaded The Secret History of Flight 149.
Four subscription channels on Apple
That's Crowd Stories, Crowd Sports, Go Love Yourself and The Joe Marler Show. The evolution of the podcast industry is continually opening up new revenue streams and 2022 has been about positioning Crowd to capitalise on each opportunity – including live shows…
One live show with more to come. The Joe Marler Show sold out the Clapham Grand in 6 hours. 2023 will see Joe and Tom take to the road for a 5-date UK tour. Geraint Thomas plus Laura and Lauren from Go Love Yourself will also be on stage in 2023.
Three True Crime number one shows.
The Secret History of Flight 149 hit number one in the Apple True Crime charts, following on from the success of American Vigilante and Murder in House Two. Fingers crossed for The Secret History of The Estonia.
One Fiction Podcast: Eliza – A Robot Story.
We are very proud of this show because of who wrote it and the difficult subject matter. It was made in partnership with Women's Aid and has been nominated for a Pod Bible listener award. #OneVoiceRaisesAnother
Twenty Crowd People who create the brilliant culture at Crowd.
Every decision is based on our three values: excellence, trail-blazing and inclusivity.
And a nice way to end the year. Four Crowd podcasts in Apple's Shows We Loved 2022. The Secret History of Flight 149 (Shows that Gripped and Thrilled Us), Go Love Yourself (Shows that Helped us Flourish), Beef's Golf Club (Shows that Followed the Action) and The Sam & Billie Show (Top New Shows of 2022).
Here's to 2023.
Back to news